Introduction to DesignFiles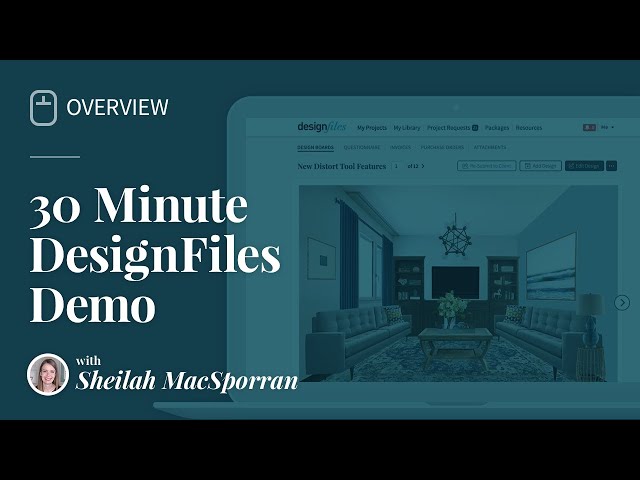 Full 30 Min. DesignFiles Demo
An informative walkthrough and tutorial covering some of the necessary ground level steps in helping you to quickly achieve your design goals.
Playlist (2)
Full 30 Min. DesignFiles Demo
Using the Add to DesignFiles Clipper
Design Editor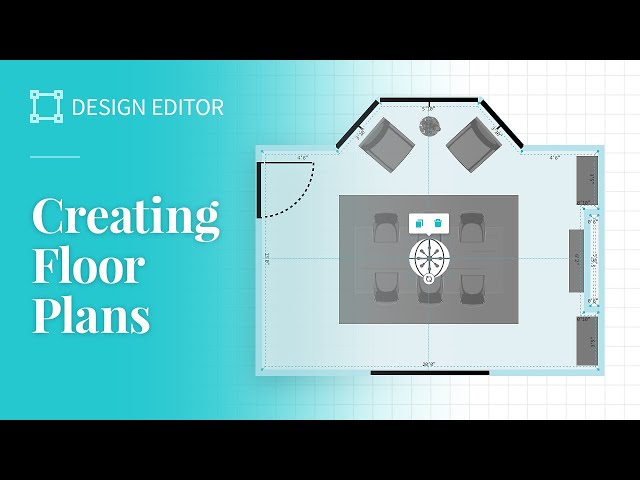 Creating Floorplans and 3D Designs
Learn how to create simple floor plans and 3D designs using our intuitive floor planner tool.
Playlist (18)
Creating Floorplans and 3D Designs
Creating Realistic Roomboards
Creating Professional Moodboards
Mastering Perspective in Roomboards
Removing Backgrounds from Images
NEW
Uploading Images of Your Client's Space
Adding Existing Floorplans to Presentations
Aligning Items with Guidelines
Grouping Items in Designs
Adding Lines & Arrows to Floor Plans
Creating Branded Templates
Create the Perfect Empty Room Image
NEW
Trace Floor Plan Images to Create a 3D Space
NEW
Mini Map Floor Plan Navigation
NEW
Billing, Payments & Packages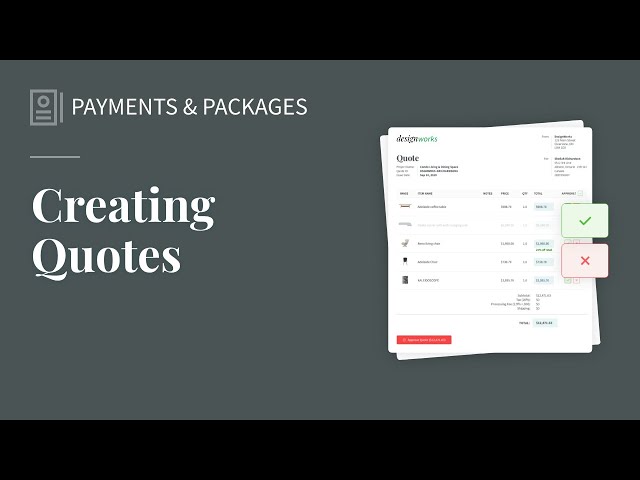 Creating Approvable Quotes
Create detailed quotes with the ability to have clients select approve and reject buttons per line item.
Playlist (23)
Creating Approvable Quotes
NEW
Creating and Submitting Invoices
NEW
Creating Purchase Orders
NEW
Issuing and Using Retainers
Recording Invoice Payments
Setting Up Packages and Payments
Pricing Your e-Design Packages
Generating POs from Invoices
Using the QuickBooks Integration
Paying on Behalf of Clients
Creating Custom Financial Reports
Discounts for Quotes & Invoices
NEW
Group Custom Components in Quotes & Invoices
NEW
Link Quotes, Invoices and POs
NEW
Map Revenue to QuickBooks Income Accounts / Categories
NEW
Offer Package Discounts
NEW
Sell Design Packages on Your Site
NEW
Remove Design Questionnaires from Packages
NEW
Brand Packages with Images
NEW
Hide Individual Product Prices from Invoices
NEW
Product Sourcing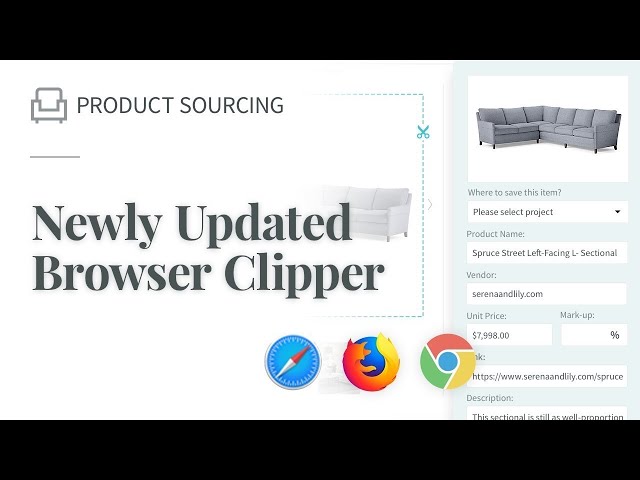 Using the Add to DesignFiles Clipper
Start building your personal product library within your DesignFiles account. Install our browser clipper to easily source products from any vendor on the web.
Playlist (8)
Using the Add to DesignFiles Clipper
Managing Your Product Library
Tagging and Categorizing Products
Adding Mark-ups to Products
Showing % OFF RETAIL Discounts
Bulk Removal and Archiving of Products
Organize Products by Category
NEW
Announcing Our SideDoor Integration
NEW
Project Management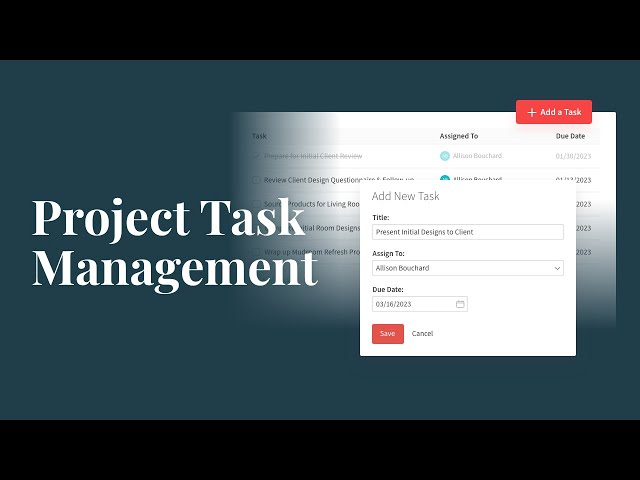 Project Task Management
Playlist (28)
Project Task Management
NEW
Setting Up Your Project Questionnaires
Tracking Time and Adding Hours to Invoices
Taking Notes and Adding To-Dos
Using Your Design Questionnaire
Controlling Which Designs Client's See
Using DesignFiles on Mobile Devices
Managing the Product Details Client's See
Previewing a Project as Client
Allowing Clients to Approve and Decline Items
Creating Client PDF Presentations
Chatting Prior to Project Kick-start
Reviewing Project Activity
Tracking Projects and Products
Presenting to Clients (with Zoom/etc)
Archiving and Restoring Projects
Submitting Contracts for Signature
Import/Export Client & Vendor Lists
Manage What Client's See Defaults
Creating Multiple Questionnaires
Board Template Library
NEW
Private Notes and Team Discussion
NEW
Print Out Your Project Questionnaire
NEW
Promotion and Growth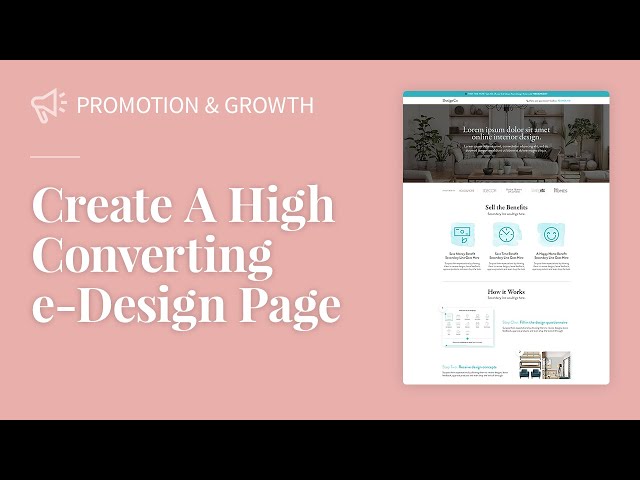 Creating a High Converting E-design Page
Learn the anatomy to designing and building a well crafted e-design page on your website to turn cold leads into paying customers.
Playlist (4)
Creating a High Converting E-design Page
Bulk Invite and Email Clients
Reach New Clients With Your Own Custom Widget
Embeddable Shop-the-Look Designs
Account Management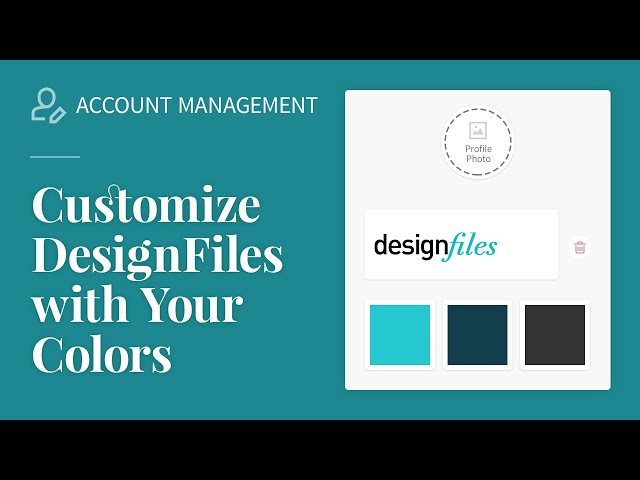 Customize DesignFiles with your colors
Brand your entire DesignFiles account to better match your business and provide a professional experience for your client.
Playlist (1)
Customize DesignFiles with your colors
Expert Webinars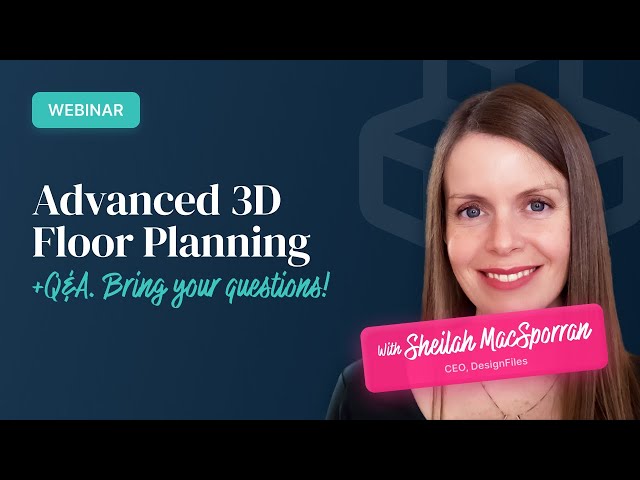 Advanced 3D Floor Planning with Sheilah MacSporran
Playlist (19)
Advanced 3D Floor Planning with Sheilah MacSporran
NEW
5 Steps to Building a 6 Figure Brand with Coleen Otero
NEW
New Year, New Pricing - Hot Seats with Nancy Ganzekaufer
NEW
How to Audit your Projects for Better Profits with Kate Bendewald
NEW
How to Let Clients Shop the Look While Earning 30% Commissions with SideDoor
NEW
How to Discuss Client Budgets Like a Pro with Kimberly Horton
NEW
Advanced Project Management Strategy with Kimberley Seldon
NEW
Getting Paid What You're Worth with Gail Doby
NEW
Creating Advanced Moodboard Designs with Sheilah MacSporran
NEW
How to Price Yourself at Every Stage of Business with Nancy Ganzekaufer
How to Rock Your Sales Calls & Follow Ups with Monique Nicole
How to Manage Your Books like a Pro and Make Sense of Your Financial Data with Megan Dahle
eDesign Pro Tips - Qualify Clients & Perfect Your Design Questionnaire with Chaney Widmer
Set Your e-Design Business Up For Success on the Backend with Chaney Widmer
Ask Me Anything About SEO with Dayana Mayfield
5 Ways to Book More Interior Design Clients with Capella Kincheloe
Ultimate Guide to Building a Successful e-Design Business with Sheilah MacSporran
How to Price Your e-Design Packages with Sheilah MacSporran
How to Find and Attract Affluent Ideal Clients with Nona Patrick